How to I properly store my clothes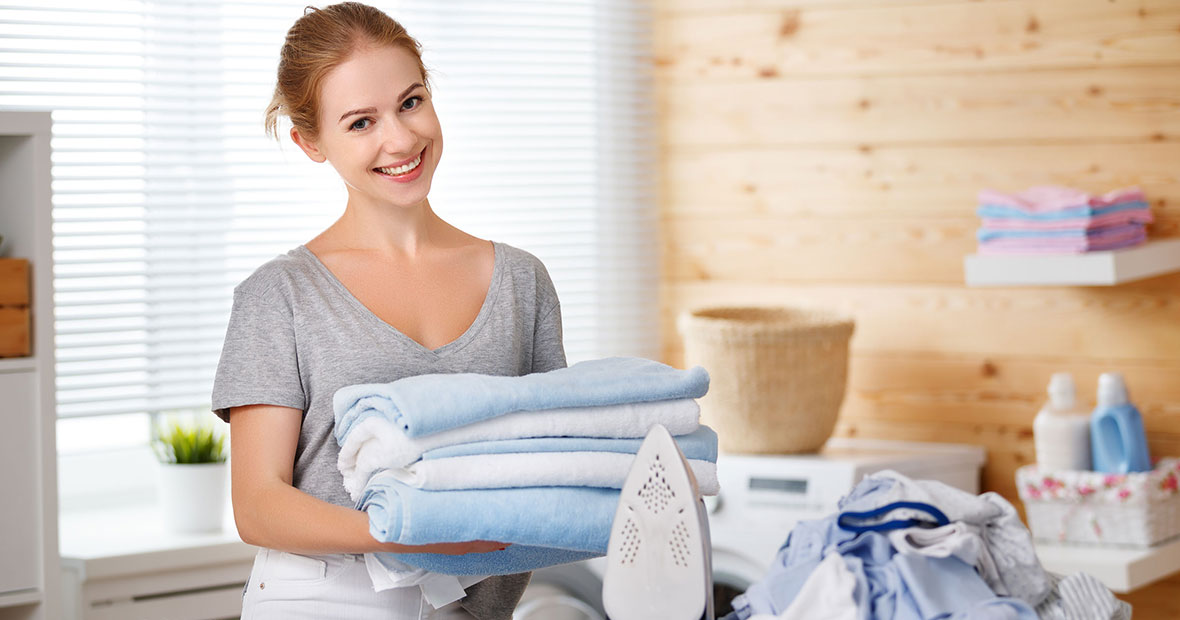 When heavy winter comes to an end, it's time to put bulky winter clothes away and put on some lighter tones.
Read below on how to properly store your winter clothes and find them perfectly intact the following season.
Preparation

Before packing your garments for storing, be sure to follow this important step: Clothes should be clean, free of odor, sweat, scents or dust. If residues remain on your favorite fabrics, over time, yellow stains are likely to appear. It might sound a bit tedious to have to wash all your winter clothes, even the ones you haven't worn, but there may be dust in their fibers or odors may have spread from other items in your closet.

De-clutter

De-cluttering is an opportunity to clear any unnecessary clothes that haven't been worn this season. For items in good condition, you can store them in HOMEBAGS designed for garments and then give them to friends and relatives, or people in need. For severely damaged items, head to the recycling bin.

Ironing

Once washed and clean, and before storage, we recommend you iron your clothes before placing them in your HOMEBAGS for garments. After ironing, clothes are better sterilized, and will not suffer while in storage.

Categorize

For practical purposes, categorize your garments. Divide them into groups, depending on their type (e.g. pants, shirts, accessories). Also, be sure to separate colors because you do not want a white garment to be in direct contact with a darker one, that may fade, e.g. in case moisture develops.

Storage method

Each type of garment requires its own storage method. Fold heavy fabrics such as covers, quilts, and blankets and stack them over a flat surface. Ideally, cover them with a cotton or linen fabric, and insert into your HOMEBAGS.

Storage areas

Make sure the area where you store your clothes is free of moisture. Best to avoid basements, warehouses or attics and choose drier places instead. Useful tip: every time you pull out your garments for the current season and before packing and storing other garments for the next, be sure to clean your closets and drawers with a mixture of salt water and a little white vinegar.
Tips to protect your clothes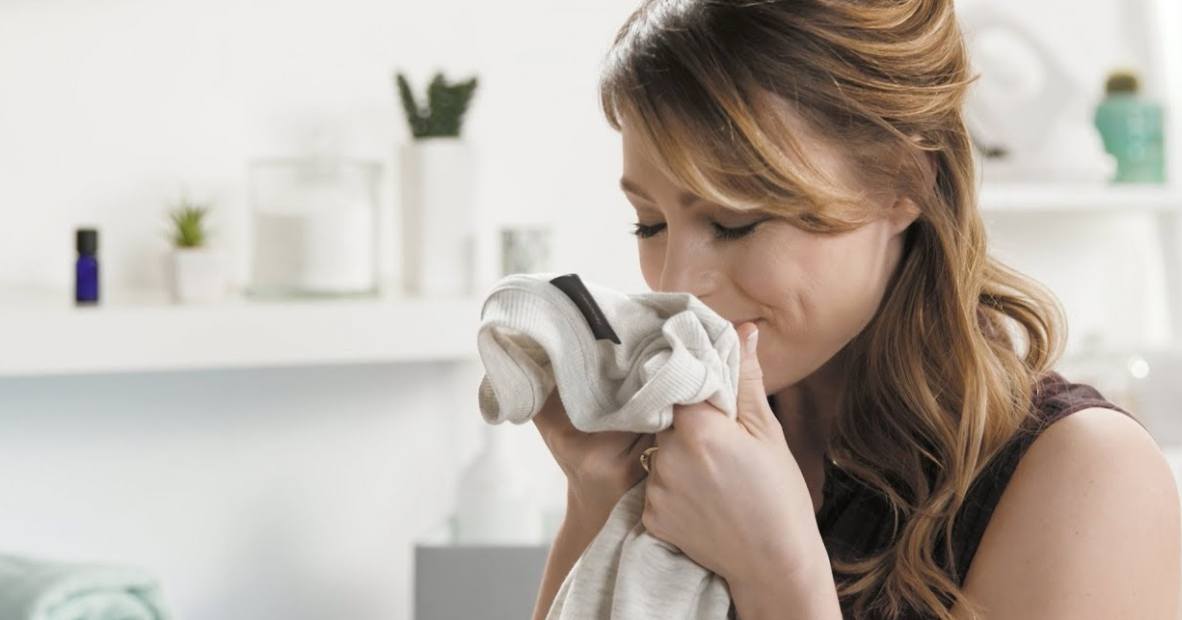 HOMEBAGS Garment Protector Bags will store your clothes and keep them in good condition.
Best to avoid paper or common use bags, as these can easily tear and give way to moths, rodents and weeds.
Treat moths naturally

The first step to effectively treating moths is to thoroughly wash your garments before storing them for next winter. Once properly dried, ironed and inserted in the appropriate HOMEBAGS, finding a natural solution to protect against moths comes next. Fresh mint leaves, spearmint, lavender (in tulle pouches) have moth repellant properties and leave a wonderful scent. Try it!

Treating moisture with chalk

Trap moisture the easy way with chalk. Put a few pieces of chalk in a tulle pouch, and then put it in a HOMEBAG together with your garments. This will absorb much of the moisture or odor.

Wool protection

Wool garments may need to be washed by hand to prevent damage. Place them in a washing basin, add warm water and fabric softener and rub gently. Rinse lightly and spread horizontally over a clothing rack. We recommend laying a dry towel under wool garments and leave to dry making sure they're laying flat on the clothing rack. It is also important to avoid any sun as the wool is drying. Fold them carefully and store them in HOMEBAGS, removing as much air as possible.
Zero Waste. Here's how to avoid food waste.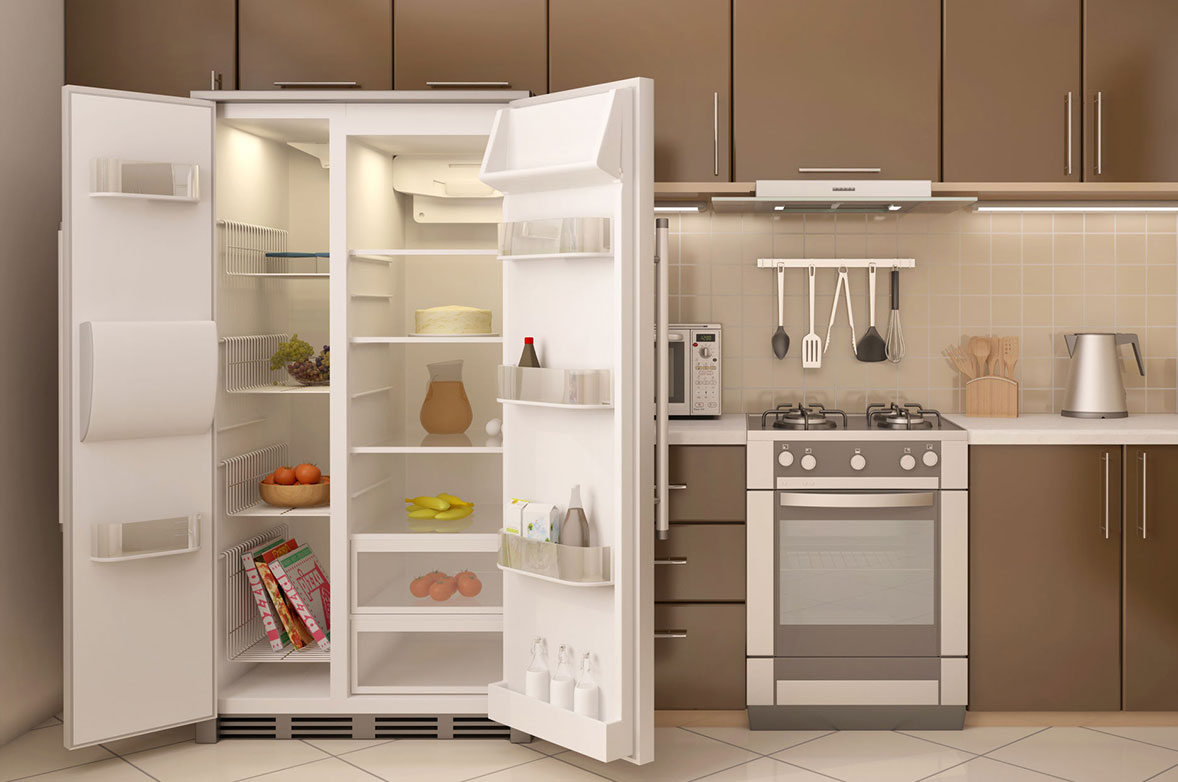 Foods that freeze well (before their expiration date)
Milk
Bread
Hard cheeses
Grapes, bananas, chili peppers
Meat-Cold cuts
Butter
Beaten raw eggs or raw egg whites
Pastas
Slightly boiled pasta (aldente)
Fresh tomatoes or tomato sauce
Cooked meat-chicken
Foods not suitable for freezing
Egg-based dips (e.g. mayonause)
Ketchup
Soft cheeses
Vegetables and fruits with high water content (e.g. cucumber-strawberries)
Yoghurt
Tender herbs
Boiled eggs
Cream or corrage cheese
In The Freezer
Place cooked foods on the top shelves, where the temperature stays constant and is not too cold.
On Top Shelves
Eggs, dairy products, cold cuts, leftovers, cakes and products with the "Keep refrigerated after opening" label are placed on the middle shelves.
Be sure to keep family-sized yogurts tightly sealed to avoid bacteria from entering.
As for eggs, you can keep them on the kitchen counter for a few days in the winter, but in the spring and summer, it is best to keep them in the refrigerator.
On Middle Shelves
This is the coldest part of your fridge. Here, food is kept as fresh as possible. Raw foods for example are kept on the lower refrigerator shelves.
Be sure to put fruits and vegetables in HOMEBAGS for food before storing in the refrigerator! Only take care to divide them appropriately, as some fruits, such as apples and pears cause others in near proximity to ripen quicker. As for herbs and green salads, never place them at the back of your refrigerator, because they may freeze over, and their leaves will stick together.
Place your fresh meat and seafood in HOMEBAGS for food, and store in a different drawer to avoid leaks over other items.
On Lower Shelves
Try to avoid storing legumes, pasta, rice, canned food, flour and sugar in kitchen cupboards or food cabinets with a glass exterior so as to prevent direct contact with light, heat or moisture.
HOMEBAGS for food storage keeps all bulk food items intact after opening.
Kitchen Cupboard
The refrigerator door is the warmest area, and best to avoid storing sensitive foods such as milk and eggs here.
Here, you can keep water, juice, wine, beer, soft drinks, foods with a long shelf life, jams, mustard, mayonnaise, soy sauce and various other types of spreads such as butter, which preserve well, even if you frequently open the refrigerator door.
In The Door
Once your fridge and cupboard items are properly stored in any of the three sized HOMEBAGS, with a few simple steps you will rarely throw out spoiled food and save money.
Clear-out your fridge

The first step is to set aside expired and spoiled food, often forgotten at the very back of your cupboards or fridge but take up valuable space. Then thoroughly clean all shelves, drawers and walls. You can breathe a bit better now!

Location

Foods kept outside the refrigerator need a cool and a dry environment. The correct refrigerator temperature for the middle shelf is 5°C. However, the temperature is not uniform throughout your refrigerator which allows optimal food storage.

Freezing

Understanding which food item are freezer friendly is often confusing, and the main reason we end up throwing away tons of food.

Preserving food in the freezer helps us save money and at the same time reduce household waste.

HOMEBAGS is here to help. Your food stays clean, odorless and leak-free.
Click to learn more about how and where to properly store your food items
Tips for good food preservation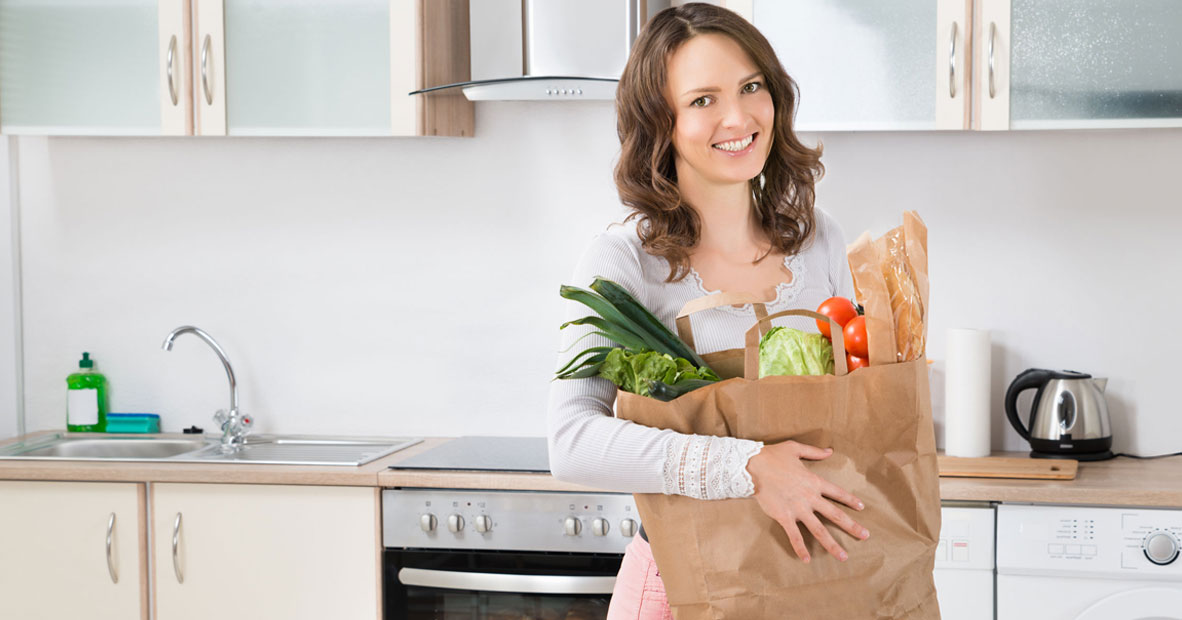 HOMEBAGS for food will help keep your food intact.
Keep in mind that some foods do not need to be refrigerated as this may affect quality.
You don't have to put everything in the refrigerator

Fruits and vegetables that need rippening should be kept at room temperature. Also keep in mind that bread goes stale faster in the refrigerator.

Do not overfill the refrigerator

If your refrigerator is full to the point that there is little to no space between items, air cannot circulate and this will affect temperature distribution.

Adjust the temperature of your refrigerator

In the summer the temperature should always be set lower than in winter. Additionally, make sure that the refrigerator door is always well closed.

Do not store hot food in the refrigerator

Do not store large amounts of hot food in the refrigerator, as this will cause the refrigerator's temperature to rise.

Consume foods you bought first

Apply the first bought-first served rule. When storing food, place the items you've recently bought behind the ones already in the fridge or cupboard.
Caring tips for your rugs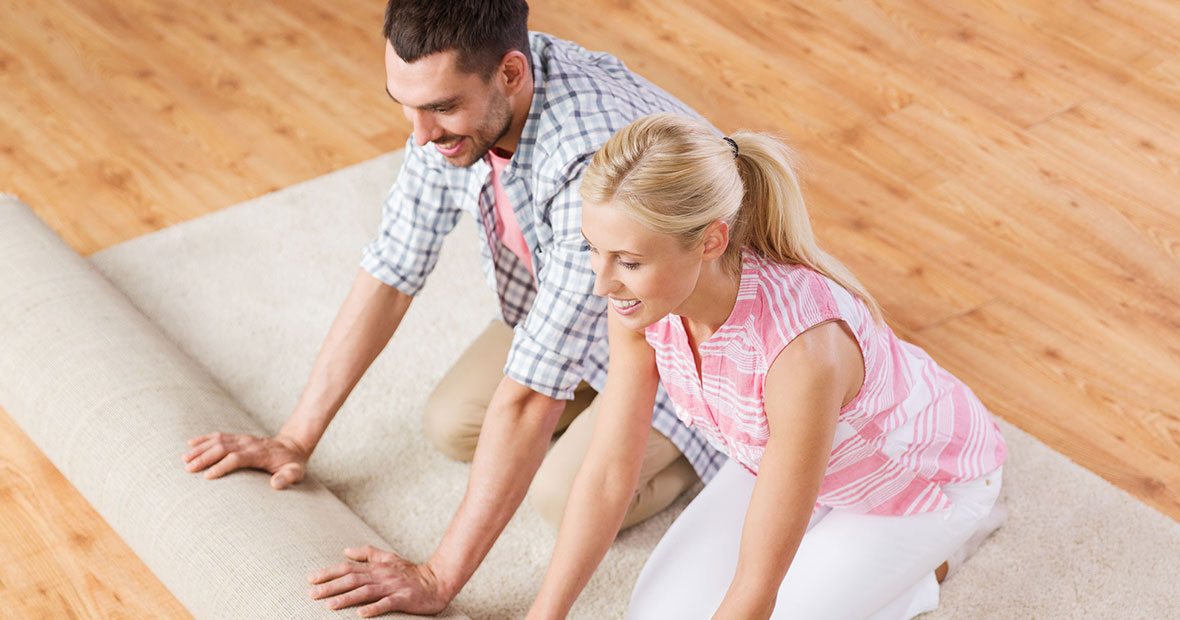 Caring for your rugs requires attention to detail and for this reason we entrust their care to professionals.
Tip: You can deliver your favorite rug inside the special HOMEBAGS for rugs avoiding any damage during transport or contact with other rugs.
Keep shoes at a distance

Lay a mat at the entrance of your home and wipe your shoes before entering. Top tip!! Even better, you and your guests should avoid stepping on rugs with your shoes!

Vacuum often

To remove dust, it is advisable to consistently clean all sections of your home at least once a week. Shake out smaller rugs and, if possible, place them in a spot with plenty of sunshine (with care to avoid fading), as this will help prevent unpleasant odors.

Do not leave stains on your carpets

If food or drink falls onto your rug, pat the rug with a cloth so that most of the stain is removed. Never rub because it can damage your rug's fibers. Once your rug is dry, run it through with a vacuum cleaner.

Additional care

Use only detergents that are suitable for your rug type. For example, woolen rugs should not be washed with alkaline detergents.

Furniture location

Heavy furniture can irreparably damage the texture of your rug. Use special protectors over your furniture legs to reduce the pressure exerted by its weight.

Don't forget the fringes

Lightly clean the fringes because they can be quite sensitive. Fringes are a natural finish to your rugs. Make sure you or your pets do not tamper much with them to ensure their maximum lifespan.